Models
Advantages FSO-equipment Artolink
High speed of data transfering
Quickness of communication link launching
More economic efficiency in comparison with wire fibre optic and radio links
High level of security and protection
Electromagnetic compatibility
Fields of application:
Mobile and fixed link
High-speed internet
Problem solving of the "last mile"
Efficient communication lines reservation
Network infrastructure
Territorially distant objects
Security systems
Artolink models for high-speed data transfer at the distance from 50 m to 400 m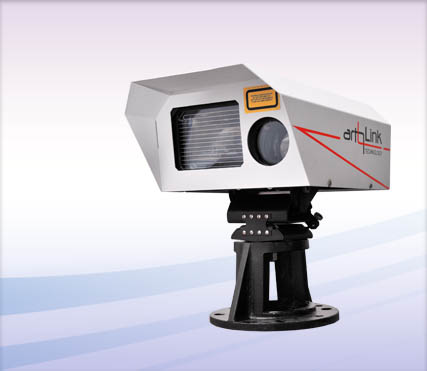 M1 FE-S – communication speed 10/100 Mbit/s
M1 GE-S – communication speed up to 1 Gbit/s
Maximum adaptation of all parameters for operating in short distances
Optimum beam divergence
Built-in optical sight
Remote link parameters monitoring
Service communication link
Original rotary mechanism
Compact size
Artolink model for data transfer at the distances up to 3000 meters.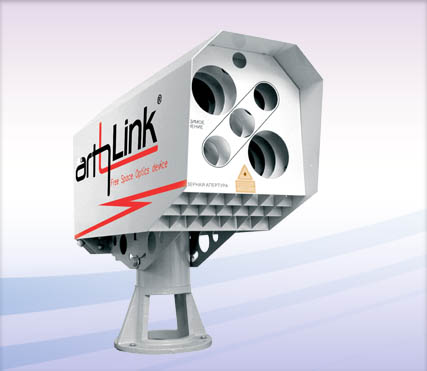 М1 FE-2A is the most called-for model in Artolink product line.

Small beam divergence and multichannel optical system allow to deal with the shading of communication link and atmospheric turbulence.
Advanced reliability of communication channel is provided by:
Spatial stabilizing system
Sun illumination protechtion
Automatic power adjustment of the emitters
Aerodynamic protective case
Small beam divergence
Multichannel optical system
Artolink model for wireless data transfer at the distance up to 7 km.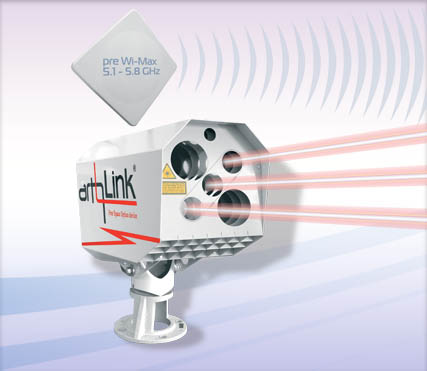 М1 FE-R is the only one optical equipment in the world that provides reliable operating of the communication channel at the distance up to 7 km.

High communication stability is achieved by means of application of hybrid radio-optical solution according to dual channel technology.
Unique features of the solution :
Permanent quality control of the optical channel
Calibrated standby radio channel with automatic switching function
Automatic switching between optical channel and standby radio channel
New generation of communication equipment Artolink M2 with wide functionalities
Powerful breakthrough became possible because of unique innovative technology implementation - «Passive Optic-Active Tracking»
Practically unlimited transmission band between receive/transmit modules
Enhanced operating distance
Record low angular width of sender's emission
Considerably increased fade margin
Enhanced communication link stability
Efficient protection of the optical junction
The number of installation of Artolink equipment grows constantly.
Our customers are the leading communication statements, systems integrators and large industrial enterprises.
Artolink equipment is operated successfully in Russia, CIS countries and abroad:
Syria
Czech Republic
South Korea
Argentina
China
Azerbaijan
Ukraine
Kazakhstan